Si eres un amante de los tatuajes seguro que ya conocías nuestra tela SIREN TATTOO. Esta semana hemos añadido a nuestro catálogo un nuevo estampado de Alexander Henry con un estilo similar pero con dibujos mas grandes.
Es una tela que sirve para todo. Me refiero a que al igual que puedes coser ropa como una camisa o un pantalón, con la entretela adecuada también puedes coser un bolso.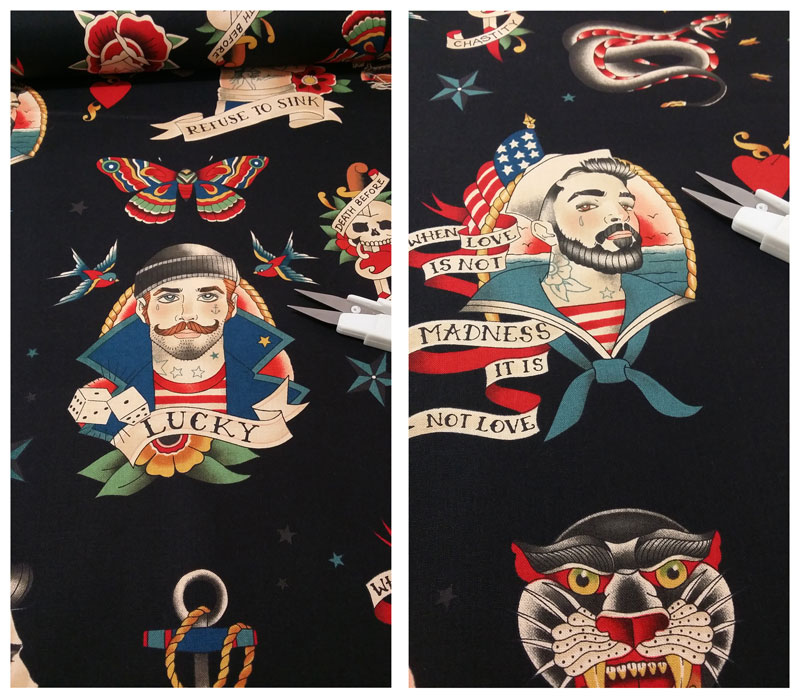 Se trata de un tejido americano 10% algodón, que suele usarse en entornos clásicos para hacer patchwork. Alexander Henry innova con diseños diferentes y modernos, como la nueva tela «refuse to sink».
Y es que todos estaréis de acuerdo, que despues del añito que hemos pasado, «refuse to sink» = «negarse a hundirse» es un nombre genial para esta original tela estampada, verdad?